Rental Equipment
The Cranmore Rental Shop carries a large inventory of Rossignol performance skiing and snowboarding equipment, bringing today's technology to the slopes. These high-end performance skis and snowboards use Rossignol's Rocker Technology, which promises to help skiers turn with less effort, carve more easily, and float better through deep snow. Rentals prices include Rossignol skis, ski boots and ski poles, OR a Rossignol snowboard and snowboard boots.
Guests can rent skis and snowboards by reserving their equipment online, in advance for best availability. Same-day or walk-up reservations may not be available.
Prices reflect the 2022/23 season, rental rates for 2023/24 available soon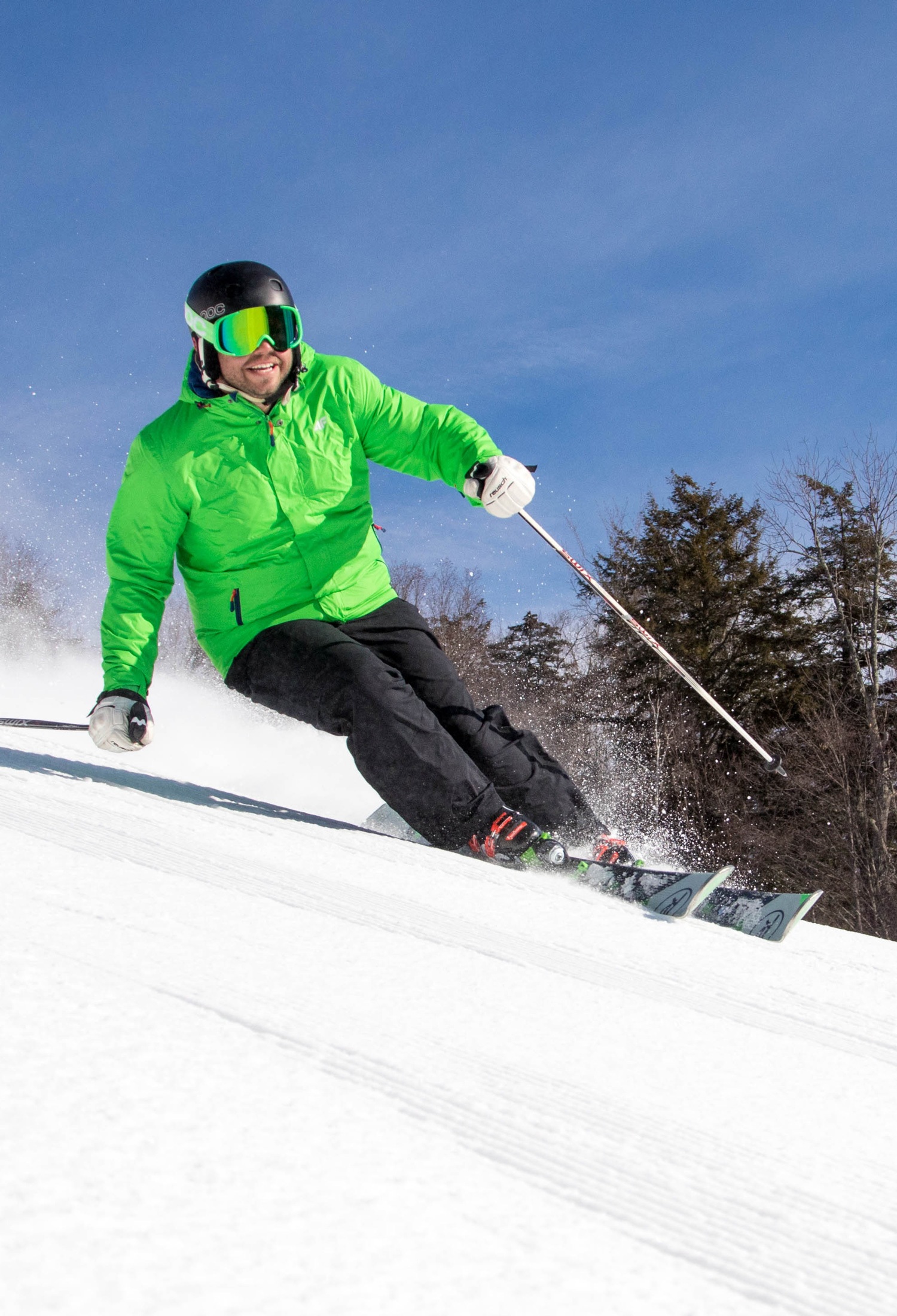 2023 Prices
Single Day
High Performance Demos
$65

Adult (ages 13+)
$54
Child (ages 12 & under), Senior (65+)
$42
Helmets
$19
Night Skiing 
(2–8pm)
Everyone
$39
Hours of operation
Midweek
9am–4pm
Saturdays and holidays
8:30am–8:15pm (when night skiing is open)
Sundays
8:30am–4 pm
Reserve
Tunes and Repairs
Bring in your equipment to Cranmore's Tune and Repair Shop for same-day or overnight ski or snowboard tunes, and small repairs.
Edge & Wax

Edge Only

Wax Only

Repairs